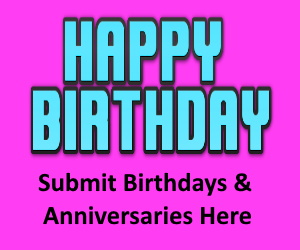 Want to get your birthday or anniversary on the air, sign up here!
Maybe you'd like to have a family or friend's heard on the radio too?  Let us know!
All you have to do is sign up once, and all 4 Radio Dubuque stations will get it on the air.
Email to birthdays@radiodubuque.com
Mail or drop off your announcements to:
Radio Dubuque
1055 University
Dubuque, IA 52001
Or fill out the form below: